The Creating A 5 Star Driver Program Saves Lives.....
Parents need to get more involved

Raising the standard on America's driver training, subscribe to the video lessons or get the DVD's and start training today. Our videos prevent this

›››
The 5 Star Driver program is based on the driving strategies of the Cullington Driving Concepts ®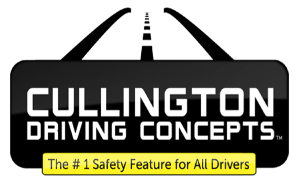 The Cullington Driving Concepts® are a superior driver training methodology created by John Cullington, the first Certified Driveologist® in the United States. Mr. Cullington has taught behind-the-wheel training for over 3 decades logging well over 50,000 hours of training. The Cullington Driving Concepts® are designed to teach both the student and their trainer, advanced driver training strategies. His book Empowering Parents to Teach Crash-Proof Driving explains how to quickly and safely transform a new driver into a competent 5 Star Driver without the yelling and screaming usually associated with driver training. The Creating a 5 Star Driver Beyond Drivers Ed® is a video program of actual driving lessons using the Cullington Driving Concepts® making these advanced driving strategies "crystal clear" to maximize the safety of the new driver. All lessons on these videos are taught by a Certified Driveologist®. Follow Mr. Cullington as he blogs on important driving related issues at www.CullingtonDrivingConcepts.com
Watch testimonials of 5 Star Driver users
"So glad our neighbors told my husband and I about these videos. We watch with our 16 year old and go out and apply. Makes it so much easier then when we tried to teach our last teenager. Thanks!"
-Lynn B.
"Just had six fleet drivers complete your 5 Star Driver series. They all admit they learned more then ever about driving. All have mentioned the controlling traffic concept is a winner they are using everyday. Excellent."
-Carl M.
read more member comments
Cars are rated for their crash survivability rating 5 stars being the best, our videos focus on teaching the driver to be 5 Star rated.
Excerpt from car maintenance lesson
Highly recommended passenger mirror
Parents are part of the problem
Online video driver training "lifesaving"