"I wanted to get word to you folks on how much the driver training videos helped me teach my grandson to drive. I was at a loss on what to do as he came to live with me at 19 years old with no driving experience. He got a job across town and quickly realized it was time to get his license. He found your website and we got a 3 month subscription and I am glad we did. Watching the lessons from start to finish together helped immensely as we went out driving and I believe it kept my stress level to a minimum. I can't say enough about the quality of instruction and how much it helped. He is licensed to drive and going to buy a car thanks to you."
-Dalores A. 11/2016
"Hello, my son received his drivers license last week and we have your exceptional driver training videos to thank in big part for that. The DMV examiner said my son was the smoothest driver she had driven with in years. In talking to the examiner it turns out that many test takers show up unprepared and no where near safe to drive. Thanks for developing a complete program that we could go through over the months of practicing that was really effective."
-Todd H. 07/2015
"I am a single mom who needed to teach my first child to drive and this program helped immensely. I am a panic attack waiting to happen and watching the driving instructors teach the proper way to drive made my experience so much calmer. We watched the videos together a number of times and found that we were on the same page when we got out in real traffic. I cannot recommend this video series highly enough."
-Charlotte B. 01/2015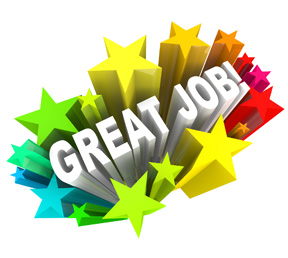 "Great job on the driving videos"
"A quick thank-you for your videos. They are very helpful and thorough from start to finish. I graduated from college and didn't have my drivers license. With no family in the area and few friends that trusted me with their car I watched your lessons and got a real idea of what to do. I got my permit and a reluctant friend let me drive with them a number of times and my progress has been exceptional. I have a few more weeks to practice and take my drive test before I start a great job. Thanks for the knowledge."
-Tyler F. 09/2014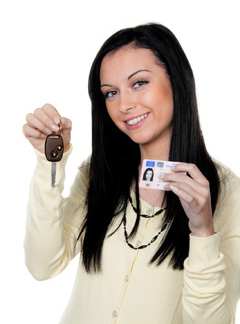 "Thank-you they really helped"
"I need to thank-you as I ship out for boot camp. I enlisted and soon found out I needed a drivers license. Without much time to get this done I subscribed to your videos and it covered the rules of the road and the skills involved to drive well. I got licensed yesterday."
-Brad Z. 03/2014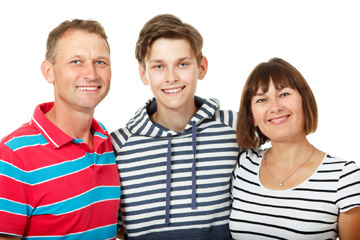 "Glad we found you"
"As a college student with nobody to take me out driving much, I found your video driving lessons a big help. I watched them all and it gave me a strong idea what to do once I got some behind the wheel time. Another classmate got a car and has been watching the lessons with me a second time and we go out and put it all to use in heavy traffic. He will let me use his car to drive test in before long. It has been real useful!"
-Darnisa Q. 02/2014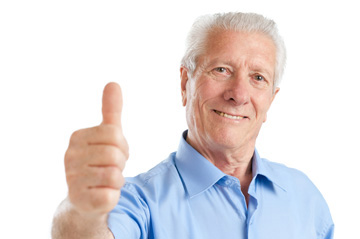 "I highly recommend 5 Star Driver"
"I am a small business owner with a handful of drivers but deliveries is all we do. Having the new hires watch your 5 star driver program has been invaluable. It covers so much important stuff. Having that completion certification in their file provides peace of mind in regards to risk management. My plan is to have any drivers who have an issue on the road to re subscribe and complete the program again to re certify that we were on top of it. Your people have been stellar in getting my company onboard and explaining how to best use your service. It has helped my service."
-Leonard P. 02/2014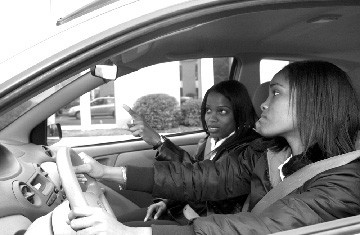 "My twins are safe drivers thanks to you"
"Hi John,It's been 4 years since you trained my older son, Bryan. I'm proud to tell you he's had no tickets or accidents! Well, it's time to start training my second son. I went on your site and saw the link to the 5 star driver videos. So while he is taking your online driver's ed I subscribed to your driving videos for three months so he will be up to speed on what you will be doing with him on his behind the wheel lessons. Once he completes driver's ed we will give you a call to schedule his lessons. Thank you and great work on the videos you had mentioned them and great to see them come to life."
-Juli A. 02/2014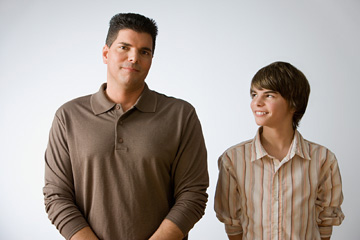 "The Speeding lesson was priceless"
"I am a grandmother who thought my days of teaching my kids to drive were long over. I was put in a position to teach my grandson so he could get his license and we got a lot out of your videos and strategies. Glad we found you!"
-Marilyn N. 1/2014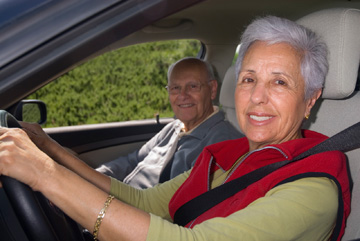 "Helped us stay calm in the car, thanks"
"Thanks 5 Star, you are life savers. Our third kid just passed their drive test and we are done. Three young drivers in five years and all safe drivers thanks to you."
-The Everett's 1/2014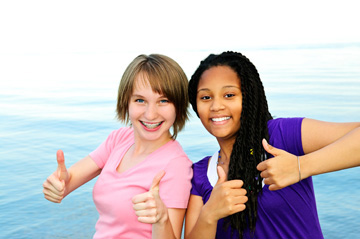 "All my friends are using your great videos"
"Things I never knew you showed on your fine video lessons. I had a few issues while driving in my later years and my family was pressuring me to turn in my car keys. I made them a deal that I would watch all the chapters offered on your site and if my driving didn't improve I'd give it up. Six months later and it all seems clear to me now. No issues thanks to you people. Great idea you have going."
-Trisha Q. 1/2014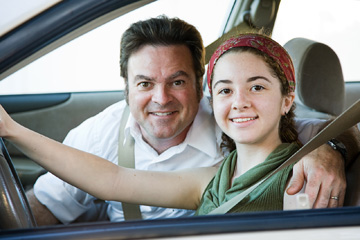 "Your 5 Star Driver program helped immensely"
"The drivers out there are out of control. You mentioned in the tailgater's lesson that our cars are safer than ever but the drivers are worse than ever. So true! Thanks for the all the great info. I came from London to work here and I needed to drive and your 5 Star program helped immensely."
-Lynda A. 1/ 2014

"My son waited til he was 20 to get his license and he might of never gotten licensed without your help. I yelled and had no patience when he was 18 so we dropped it. I found your site and between him watching and me watching we figured it out."
-Mark R. 12/2013

"Your video lessons were better than my driving lessons with my driving instructor. He was nice but we didn't do much. So glad I found your program. Thanks a lot."
-Brittany M. 12/2013

"As a risk manager I have found your program invaluable. As we hire drivers they take your Creating A Five Star Driver program and the results are dramatic. All admit they resisted the idea of driver training but it is interesting how they didn't know or consider all they should while driving. I highly recommend."
-Harold H. 12/2013

"Our family recently made a trip to Los Angeles and our 17 year old son did beautifully driving the whole way. Thanks to your effective videos the freeway information he watched came in handy. His plan is to go to school in Southern California so we plan to have him complete the course to be ready for 7 million drivers. Thank – you they really helped."
-Bridgette P. 11/2013